No.1 VIbrating Screen Machine Manufacturer, VIbrating Screen Machine Supplier in India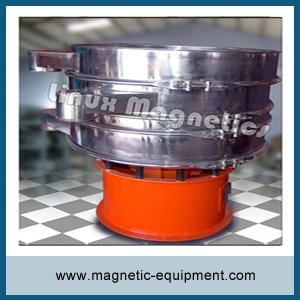 Our company produces the utmost quality Vibrating Screen Machine, which produces supreme output with a high speed. These are manufactured with the best-grade material in adherence to international quality standards involving the most advanced technology. These are quality tested by us rigidly under diverse constraints. They carry out screening operations by vibratory motion in a very precise manner. 
These are highly preferred in the pharmaceutical industries, chemical industries, and cement industries across the world. Their meticulous design by the professional aid in delivering the results as desired. These are cost-effective, power-efficient, and corrosion & rust-resistant and we offer Vibrating Screen Machine in India with high finishing at market leading price rates.