Excellent Quality manufacturer of Tumbler Screen, We also provide a Supplier and exporter in Ahmedabad, India - Linux Magnetics.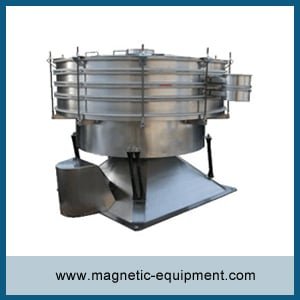 Our Tumbler screen has immense demand in the market owing to their unique design that offers excellent application features, for quality performance and output in a very user-friendly manner. Our machines are known to offer huge output every single batch.
Our equipment is highly efficient while consuming power efficiently. This offers up to cent percent accessibility in round-the-clock operation.
This offers high screening operations with modifiable retaining time. This equipment is well-suited for solid as well as liquid separation. Our products have a maintenance-free motor for overall low maintenance cost. These are highly reliable and we quality test and supply them making certain that they work flawlessly to yield excellent results. We offer Tumbler screens in India at industry-leading rates.