The best manufacturer and Exporter of Lifting Magnets in Gujarat, India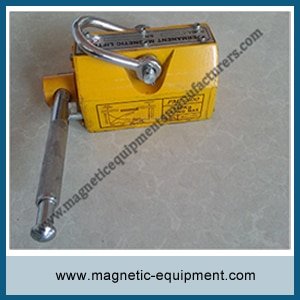 Lifting Magnets are excellently mandatory for lifting applications in the industries and handling them, particularly ferrous objects. We manufacture them as required by our clients apart from standard specifications. Our clients can avail from us these products depending on their Weight, Stiffness, flexibility as well as the shape of the load in addition to the area to be lifted.
This equipment makes cumbersome and hard work easy and fast. The magnets have exclusive characteristics of strong attraction that make the work effortless and highly reliable. These are excellent in their performance due to their exclusive design. Our products are made by means of the most modern technology in adherence to the norms laid by the industry. We always offer quality tested as well as verified products to our clients. We are the top Lifting Magnets supplier in India and our high-quality products also have very ideal pricing.