The best company for Over Band Magnetic separator manufacturers, Suppliers, and exporters in Ahmedabad - Linux Magnetic.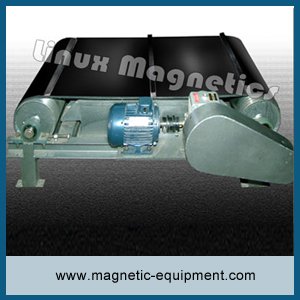 Over band magnetic separator is applied for the magnetic separation procedure of the substance carried in the industrial conveyor belts. These offer supreme & consistent performance and are easy to install. Our equipment is resistant to rust and corrosion. These are particularly functional in the sectors such as chemical industries, cement industries, food industries, coal mines, etc.
We fabricate the best quality equipment with the assistance of top quality elementary material in addition to quality components utilizing the most contemporary technology in accord with the engineering standards therefore they deliver unsurpassed performance in a very resilient and consistent method. We check out our products under miscellaneous constraints to guarantee their perfection. We supply our Over band magnetic separator in India at very practical rates. Our products are highly durable.