#1 Hump magnet manufacturer and supplier in India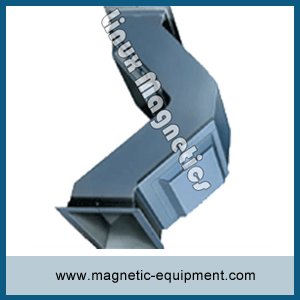 Our Hump Magnet has great demand in industries across the industries because of their exclusive designs and quality makes that lead to optimal performance. These magnets help in the 100% eradication of iron particle contaminants from the materials that are conveyed. There is no necessity to fix any attachment to this equipment and can be expediently applied with absolute reliability.
These are excellently designed for fitting in all sizes of hoppers. Our equipment is produced by means of the most innovative technology following precisely the norms laid by the industry. We also quality examine them thoroughly and supply them to the clients when we are certain that they are absolutely flawless in their quality. Our products just as our Hopper Magnet and Suspended Magnet are excellent in their quality and apt in their price.