India's No.1 magnetic separator manufacturer and supplier
Top Manufacturer, Supplier & Exporter of Magnetic Separator in India
Our high grade Magnetic separator products such as our Liquid Line Separator, Magnetic Ruler Separator and Overband Magnetic Separator are trusted by the industries across the nation for their excellent features such as Non-corrosiveness, extensive life span, sturdiness, effective functionality, reliability etc. These are Affordable as well.
Their chief usage is to eliminate the ferrous contaminants from any substance due to their magnetic effect. We create this category of products by the employment of the finest grade basic material attained from the trustworthy retailers of the market. We fabricate them according to the standards of the industry with the assistance of the state-of-the-art technology as well as advanced machines. Therefore these products yield excellent results and are favored for the same. These are thoroughly quality checked and verified.
Magnetic Drum Separator
Magnetic separators are used in the various application where the throughput material to be processed is high. Magnetic Separation is a process in which magnetically susceptible material is extracted from a mixture using a magnetic force.
This product is accessible as Single, Double as well as Multi Stage Drum Separator. The design is specifically intended and made with an open magnetic system with the magnetic poles placed in one surface. These are based on the advanced technology in adherence to the international quality standards. These are quality checked and validated and very lucrative. We offer Magnetic Drum Separator in India at exclusive rates as well.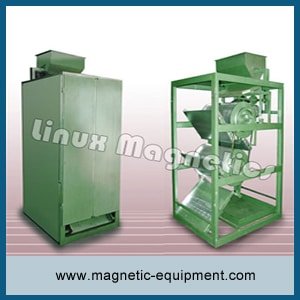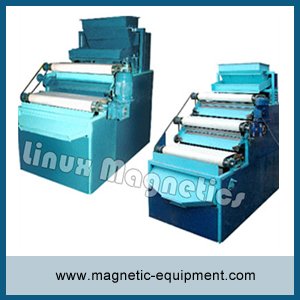 Magnetic Roller Separator
We specially developed wide range of High gradient, Permanent Magnetic Roller Separators with the latest developed technology, which has been used successfully in various industries. Magnetic Roller Separator functions by means of centrifugal motion and remove the ferrous substances from the material that have unwanted ferrous particles. Our products are quality tested and verified and they offer ideal performance with no undesired breakdowns. Our machines are available in cities of India such as Indore, Kolkata, Mangalore, Coimbatore and Hyderabad at excellent rates..
Overband Magnetic Separator
Overband Magnetic Separator is capable of handling huge volume of feeds that need separation of magnetic substances. It consists of a stationary tri-polar design magnet unit, with coils wound in aluminum wire or foil dependent on size. Overband Magnetic Separator mainly used in mining industries but also in many other application which need to removal of iron from bulk of material.
Over band magnetic separator is applied for magnetic separation procedure of the substance carried in the industrial conveyor belts. These offer supreme & consistent performance and are easy to install. Our equipment is resistant to rust and corrosion. These are particularly functional in the sectors such as chemical industries, cement industries, food industries and coal mines etc.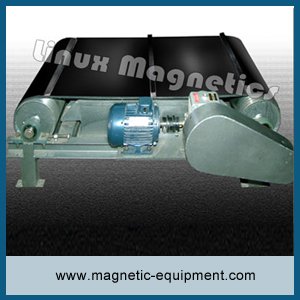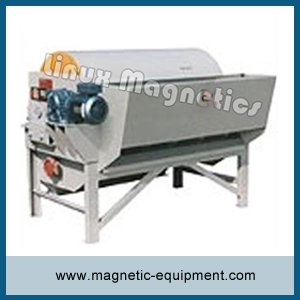 Wet Drum Separation
Wet drum magnet separators are used broadly in magnetite processing to recover and upgrade magnetite. These Separators are operated on the basic principle of the drum rotating around shaft mounted, permanent magnetic elements encased in stainless steel canisters.
Our Wet drum magnetic separator has great aspects such as Handiness, Extensive functioning span, Sturdiness, requirement of negligible maintenance, high energy efficiency etc. These offer fast operations due to which they are very lucrative.