Magnetic Plate Manufacturer, Supplier, Exporter in Ahmedabad, Gujarat, India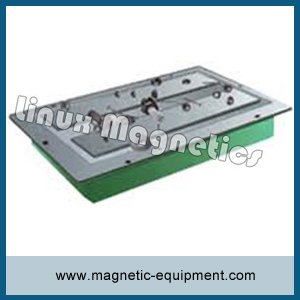 Magnet Plate has a great usage that cannot be underestimated in the industries. These instruments eliminate the fine ferrous particles from the selected material that have unwanted such ferrous components. These may include free-flowing materials such as grains, and granular substances. These may also include powdery substances.  We offer them in diverse shapes and sizes. We also offer them in customized shapes and sizes. 
The magnets used are of High intensity and power. Our products are made from the finest quality materials that are procured after a good assessment; they are made very precisely as per the designs created to yield optimal results. These are also easy to install. Our products have perfect finishing and are very long-lasting. We offer our Magnet Plates in India at exclusive rates similar to our Magnetic Roller and Magnetic Rod.
Used For Separating Trapped Iron In Industrial Such As