Magnetic Lifter Manufacturer, Supplier, Exporter in Ahmedabad, Gujarat, India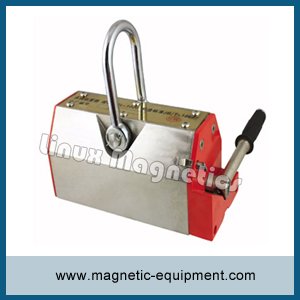 Magnetic lifter as their name suggests is excellent for lifting substances that have the property of getting attracted by magnets such as ferrous objects. These lifters thus help in lifting and transferring the objects from one spot to another by means of its magnet. They are mainly functional in the shipping yards, factories, ware-houses, scrap recycling industries etc. They are likewise very significant in the iron contaminants elements from the industrial supplies.
These have quite a few aspects that make them highly preferable in the market such as sturdiness, Effectual performance, Compactness, user-friendliness. These are highly dependable for the application intended and are highly lucrative. These are produced from the best grade material in compliance to the industrial standards. These are quality checked and confirmed to ascertain they offer smooth operations. We as the leading Magnetic lifter supplier offer them at market leading rates.